Worked together past weekend for an event in Flanders Expo and we are more than satisfied! Tasty appetizers, a creative themed presentation and great value for money. Margaux creates the right dishes for your party or event with a lot of passion!
Sylvia B. -
Event Planner
Tasty, nutritious and super convenient.
Laurence V. -
Doctor & never stuffed foodie
Hands down the most tasty and creative vegan food I ever have eaten. Personal delivery on the bike… Already a returning customer!
Daniëlle B. -
Professor in mathematics & new vegan enthusiast
(Margaux is) Fast, hot, nicely presented. Same counts for the food 😉
Various yummy dishes for a good price. The flavors are great. A great break from the 'daily cooking duty'. Awesome I can have freezer meals delivered at home, which are good for my health as well as for my taste buds 🙂
Wesley D. -
Communication manager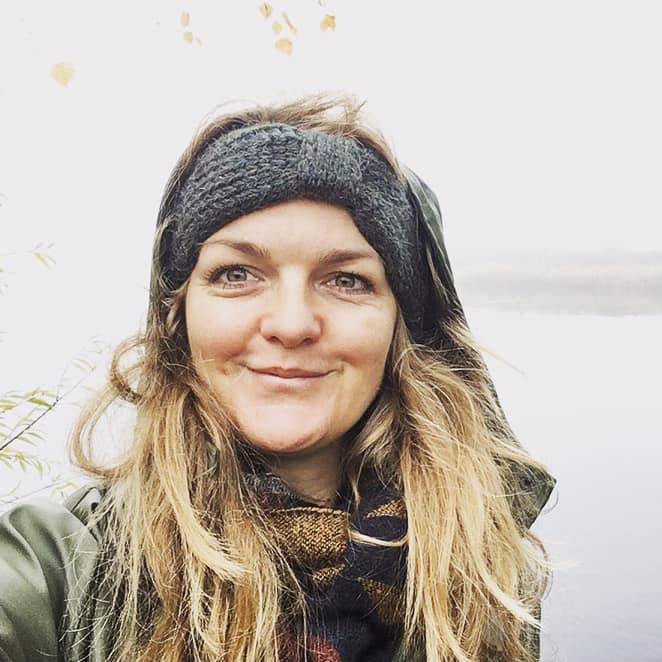 Mmm I never say no to a good vegan meal!
Very tasty meals in good portions! Great concept. Would love to have some more meals in my freezer. Recommended for vegans and non-vegans!
Emma P. -
World traveller
Fan of the vol-au-vegan! Easy to heat up, a salad and fries or rice as a side, done and enjoy!
The dishes are unbelievably tasty and full of flavours. Delighted there are finally healthy and vegan frozen meals available in Ghent! Keep up the good job, Margaux!
For months I've been enjoying this chef's food, now the world also gets a chance: 100% recommended.
Despite not being a vegan, the tastes of the food left me speechless. You can expect the taste of the non-vegan version but with an extra touch. You can also find that extra touch in the personal delivery by bike. What The Food is the bomb!
Victoria D.M. -
Mother with more time now
Recommended! Easy to store in a small fridge and crazy tasty.
Johanna C. -
Photographer
Home delivered, perfectly packed to store and very delicious. Total comfort food. The butter chicken is my favorite.
Plant-based food catering, based in Ghent
My name is Margaux and I am your chef at service.
I got first introduced to the vegan lifestyle while I was living in Berlin (capital of vegans). Later I travelled the world for 2 years where I spent most of my time in nature and became a divemaster. My love for nature and animals combined with my passion for cooking, pushed me to start a plant-based  catering service in Ghent.
I am happy to listen to your private catering wishes and would love to work out a personal menu according to your taste.
Vegan food for every occasion: weddings, buffets, birthdays, bachelor parties, baby showers,…
Take-away or having a restaurant experience in the comfort of your own home.
Are you looking for a plant-based food catering service in or around Ghent? What The Food, located in Ghent, is at your service.
For delicious plant-based meals, What The Food is your answer
Order your frozen meals, write me about your private catering wishes or rent my restaurant
Would you like frozen or fresh? As a fellow vegan food lover, I know options can be limited, but they don't have to be. I started my catering by selling original vegan frozen meals such as peanut stew, vol au vegan, meatballs in tomato coconut sauce,… As a vegan food caterer, I try to be as eco-friendly as possible. That's why I personally deliver these meals twice a week in Ghent, by bicycle. Delivery is free for a minimum order of €29.
I also make vegan ice creams such as salted caramel and peanut butter – cookie dough – chocolate chip. Orders below this value can be picked up at our headquarters in the centre of Ghent. You can also buy my frozen meals at the Delhaize Proxy Kouter in Ghent or Viggo's coffee bar, Antwerp.
I recently bought a property in Ghent where I have a professional kitchen and restaurant space for rent. Do you want to try out a restaurant pop-up idea? Would you like to have a private restaurant for you and your friends for a night? My space is open to many possibilities, there could be parties or other concepts too. Let's talk!